Veterinary vaccine adjuvants
Subsidiary of the Air Liquide group within the Healthcare activity, SEPPIC designs and supplies for over 60 years innovative specialty ingredients- excipients and actives - for the cosmetic, pharmaceutical, nutrition and vaccine markets.
We are a recognized leader for a range of product lines, and offer a uniquecombination of scientific expertise in the fields of chemistry, formulation and objectification. This covers polymers, surfactants and emulsion technologies, biology, immunology, the transformation of natural products, and more.
We combine the energy and responsiveness of a medium-sized company with the solid foundations of a large, international group. These advantages have enabled us to become a supplier of choice in the dynamic health and beauty markets.
In January 2013, SEPPIC acquired BiotechMarine, one of the world's leading producers of personal care active ingredients derived from algae and marine biotechnologies.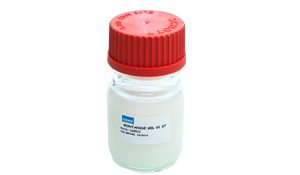 MONTANIDE ISA
MONTANIDE ISA is a range of ready-to-use oil adjuvants. It may be used to manufacture different type of emulsions: W/O, O/W or W/O/W. These adjuvants can be based on mineral oil, non mineral oil or a mixture of both, as well as specific surfactant chemistry based on mannitol oleate. These oily mixtures deliver highly refined, powerful, ready-to-emulsify adjuvants.
The type of emulsion, the type of oil and the ratio used can vary depending on the application of the final vaccine.
Water-in-oil (W/O)
Concept: W/O formulations are continuous oil phase emulsions.
Application: Very efficient adjuvants used to achieve long-term protective immune responses.
Oil-in-water (O/W)
Concept: O/W formulations are continuous aqueous phase emulsions.
Application: Well-tolerated adjuvants that induce a powerful, short-term protective immune response.
Water-in-oil-in-water (W/O/W)
Concept: Aqueous double emulsion that combines O/W and W/O properties in an organized lipid structure. Technology optimised in order to produce vaccines in a simple one-step process.
Application: Well-tolerated adjuvant that induces both short- and long-term protective immune responses.
Download Datasheet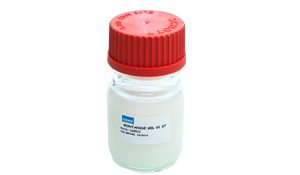 MONTANIDE GEL
MONTANIDE GEL is an innovative, ready-to-disperse proprietary polymeric adjuvant designed to improve the safety and efficacy of aqueous vaccines. It is a dispersion of highly stable gel particles of polymer (sodium polyacrylate) in water. The depot effect with slow release due to polymer adsorption improves the recruitment of the innate immune system. It significantly enhances the immune response, with a safety profile similar to aluminium salts. 
Application: 
 
MONTANIDE Gel is recommended when safety is the main concern. It can be combined with a wide range of antigenic medium and is recommended for inactivated or live vaccines, and for parenteral or mucosal administration.